The Triumvirate of Awesome is back with more movies! This time around it's a mini-marathon born of boredom as the current lock-down in Vietnam continues for it's third month.
Emmanuel was in process of re-watching the Marvel lines of movies, and that sparked the idea to keep on the theme of heroes, but without spoiling his own watch plans. Thus was born our "Weirdos Heroes" theme.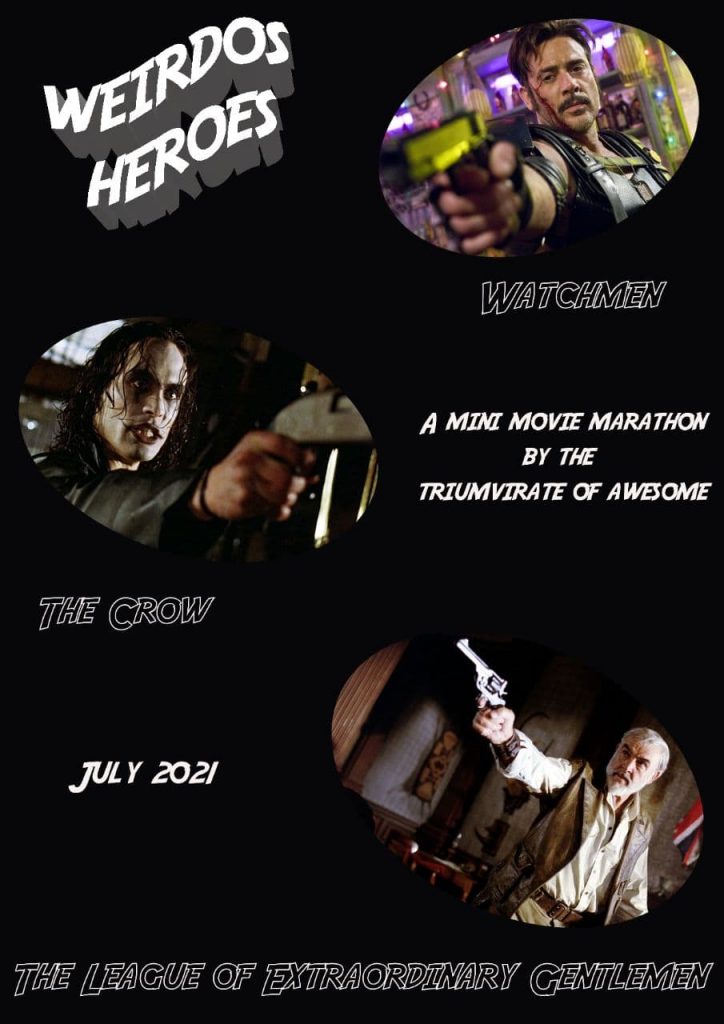 Comprising three films (one per member of the triumvirate) you can look forward to three film reviews. One for Watchmen (2009), another for The Crow (1994), and one more for The League of Extraordinary Gentleman (2003).
---
If you decide to join us for any part of this (anti?)heroic journey, be sure to leave a comment below!